How to start a dog walking business: Step
Dog Walker Business Card
Dog Walker Business Card – It's time to get a business card.
View our ten steps to quickly launching your pet business.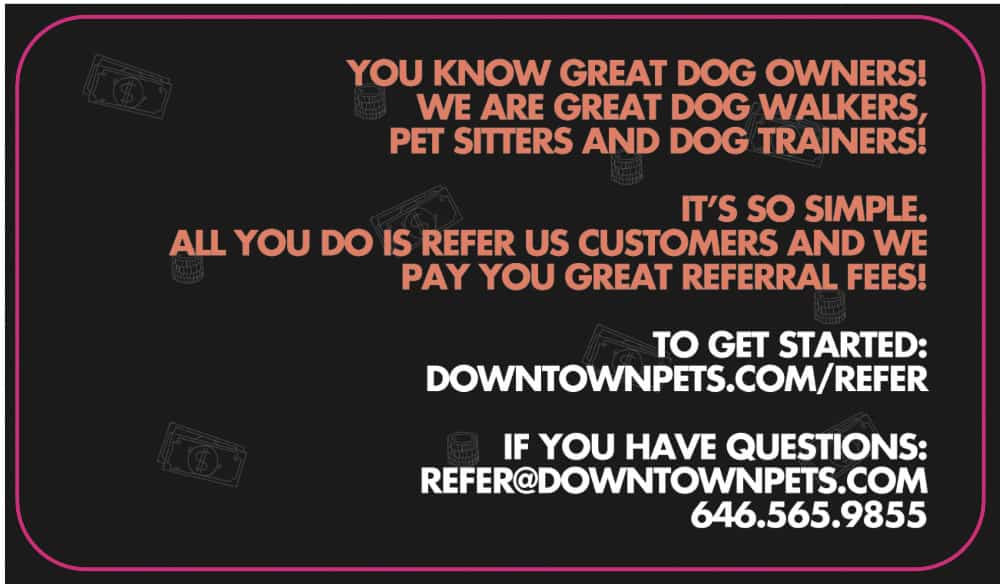 It's time to get a business card
Full List
It's time to get a business card.
If there are two essentials to starting a dog walking service (outside of knowing how to safely walk a dog) it's having insurance and a business card. You don't need a website, Facebook, Instagram, or anything else to start. You don't even need a phone number! You can start your dog walking business with a business card with an email on it.
Give a business card to every single dog parent you meet. Grab a coffee and go sit in the dog run. Make small talk with dog parents and give them a card.
Get a business card.
You need nothing more than your name and phone number. Business card websites even provide free icons you can add like a dog walking. Vistaprint and Moo Cards are two options for business cards.
What if I'm not good at small talk?
A lot of people don't want to approach strangers to give them a business card. That's okay! There are lots of other ways to connect with people.
You could pay someone else to promote your business. It's not the best way but if you can afford it you could pay someone to canvas dog spots giving out your card.
You can hand out gift bags. Maybe you feel odd approaching people with nothing of value to give them? You could order some dog toys (balls, squeaker toys, etc.) and hand them out to dog owners. You will include your business card in the gift bags. This way you have a reason to approach them and something "most people" will appreciate receiving.
Referral business cards (pictured below.) Referral business cards are a quick and easy way to expose someone to your business. If you'd like to be referred by movers, doormen, restaurants, etc. this is a quick way to hand someone a card and let the card speak for you.