Uber Pet Friendly
Uber Pet Friendly. Can you bring dogs in an Uber? How do I request an Uber Pet Friendly?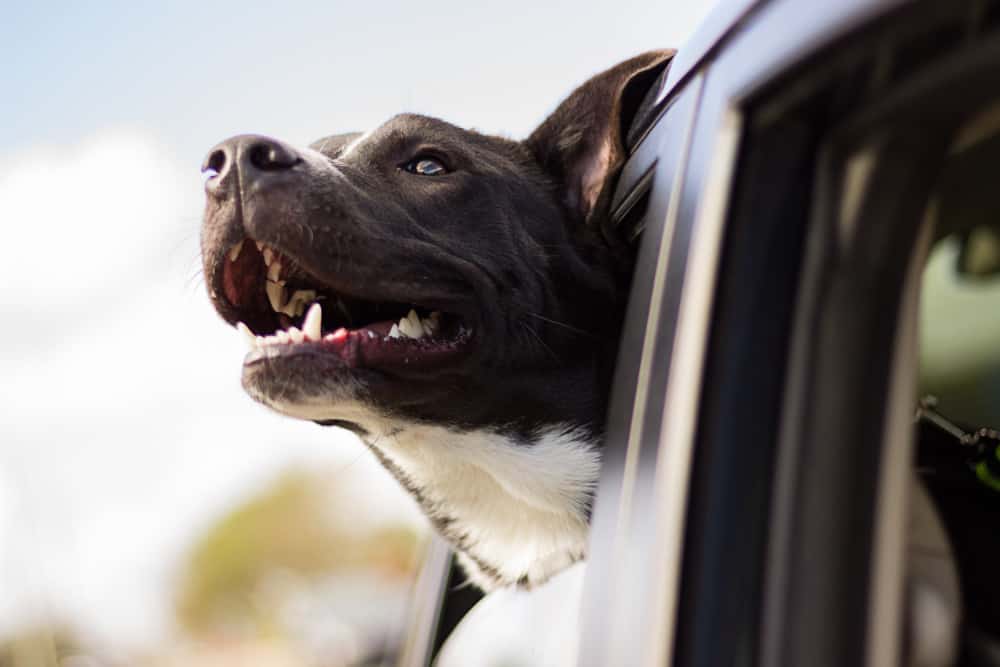 The following is not legal advice. For any questions please contact Uber directly.
Uber is an on-demand car company.
Ninety-three million people use the platform.
Over three and a half million people drive for Uber.
A lot of people have dogs and want to know if they can bring their dog in an Uber.
Are service animals allowed?
How many dogs are allowed?
What is Uber?
Uber is a platform where people use their own cars to drive you where you want. Uber allows individuals to turn their cars into a business. If you're lucky enough to live where Uber operates you want to download their app. From the app you can quizkly set up your account and start requesting rides.
Who will be driving me?
Part of what's great about the service is you can see who will be driving you, and see how past passengers have felt about them. There's a review system and you will be able to leave reviews for your drivers too.
Click, click, and done
While some might want to pay in catch, and you'll need to make sure your driver takes cash ahead of time, you'll love the beauty of mobile payments. When you ride is done you'll be able to immediately pay for the ride, and review your driver, through the app.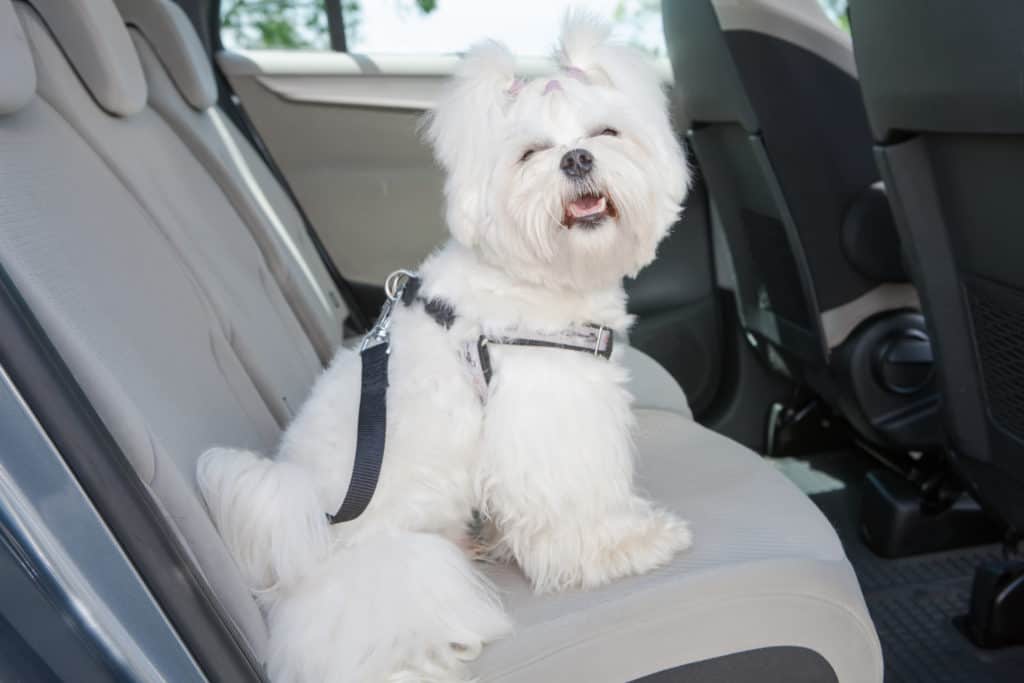 Dog Car Accidents: Dog travel statistics
The following data is based on a survey that touched on the dangers of having dogs off-leash in a car. "The National Highway Traffic Safety Administration (NHTSA) reports that 20 percent of injury crashes in 2009 involved reports of distracted driving."
A reminder that even losing concentration while driving for a few seconds can be dangerous.
"Fifty-two percent of people said they pet their dogs while driving."
"Ninteen-percent of people said they used hands/arms to keep dog from climbing from the backseat to the front seat."
"An unrestrained 10-pound dog in a crash at 50 mph will exert roughly 500 pounds of force, while an unrestrained 80-pound dog in a crash at only 30 mph will exert approximately 2400 pounds of force."
"Use of a pet restraint is three times greater among people who have heard of situations where unrestrained dogs were injured or caused injury to other passengers in a car crash (32%), compared to respondents who are not aware of such a situation (9%)."
Bringing your dog with you
Whether you're traveling with your pet on vacation or taking a trip around town, transportation is important. Some things to consider before you travel:
How will your dog sit?
Are their car services that accept dogs?
Will you have to share a car with other people?
Can other people bring their dogs in the car too?
Do you need the show proof of vaccination?
How will your dog sit?
It's important for you, your dog, and the driver that your dog is safe and can't move around. If your dog is small enough, and doesn't mind, consider using a dog carrier while they are in a car. If you want ultimate safety consider using a car seat or harness for your dog. No matter what, make sure your dog is on leash so you can keep them near you.
Will you have to share a car with other people?
This is important to know. Some people, I know it's hard to believe, don't like dogs. They might not want to share a car with you and your faithful friend.
Can other people bring their dogs in the car too?
There are simply too many risk factors to ride with a strangers dog for shor a short ride.
Do you need the show proof of vaccination?
It never hurts to have a screenshot on your phone of your dog's records. Of course, someone could always call your vet too if they had a concern.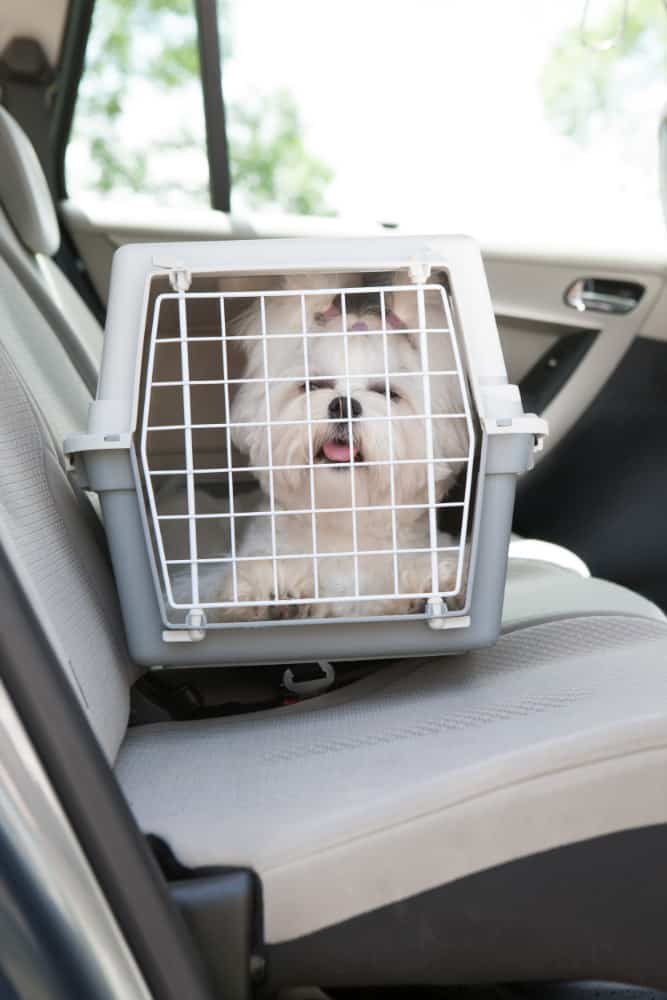 What is Uber Pet Friendly?
These type of Uber rides allow you to bring along your pet.
Federal Laws: US Service Animal Policy: Assistance Animals
"Please note, in accordance with Uber's policies on service animals, service animals are permitted to accompany riders at all times without extra charge, regardless of whether it is a Pet Friendly Trip. Your federal and local laws may also require service animals to be accommodated without extra charge."
How do I request a pet friendly ride?
Use the Uber app like always and scroll through vehicle options until you find pet-friendly.
How many pets can I bring in an Uber?
You can bring one pet.
What type of pet can I bring?
You can bring a small animal such as a cat or dog. There are no breed or size restrictions.
If you bring more than one pet it's up to the driver if they will allow you in their car.
Is there an additional cost for bringing you pet? Yes. Also, if your dog causes any damage or excessive clean-up in the car you might be charged a cleaning fee.
Can you bring a dog in an Uber pet
Have your pet restrained with a leash, harness, or placed in a crate/carrier
Help drivers keep vehicles clean for all riders by bringing a blanket/towel to cover the seat and reduce the risk of damage or mess
Ask the driver if they have a preference for where your pet should sit
Do not leave your pet unattended
What is the Uber Pet Policy?
uberPet will remove the curiosity if your Uber driver will allow your pet in the car or not. It will instead be a collection of Uber drivers who 100% allow you to bring your pets into their cars.
How much will uberPet cost?
uberPet will cost the same as uberX with a $2 booking fee.
What types of pets are allowed in uberPet?
All your typical domestic pets are allowed like cats, dogs, rabbits, turtles, birds in cages, and fish in a tank or bag.
Can you take more than one pet on board at a time?
A single pet is guaranteed on uberPet and anything above that is up to the driver to decide.
Can I send my pet alone in an uberPet?
No. All pets must be accompanied by someone.
What happens if my pet causes damage in an uberPet?
The rider might be responsible for a cleaning fee for all major damage caused.
Does uberPet provide insurance?
No.
Do uberPet rides count towards rewards?
Yes.
NYC Uber With Dog
Updated July 23, 2021.
You love Uber and there are so many things you can do with your dog in New York City. Can you take a dog in an Uber?
Service animals are allowed on Ubers at all times.
If your pet is not a service animal you can choose a pet-friendly car.
Flip through available cars in your area and try to find one.
Pets are not allowed on uberPOOL trips.
You might also be interested in pet-friendly hotels near you.