NYC Dog Laws – A Law Guide for Dog Owners in NYC 2023
NYC Dog Laws
NYC dog laws. What you need to know about NYC dog laws.
According to U.S. Census Bureau Data, one in four households in New York City has a non-human companion. Walk down any New York Street, any time of the day and you'll come across living four-legged proof that we, New Yorkers, love our dogs. That being said, The Big Apple is more dog-friendly than you might think but only if you stay on the right side of NYC dog laws.
Table of Contents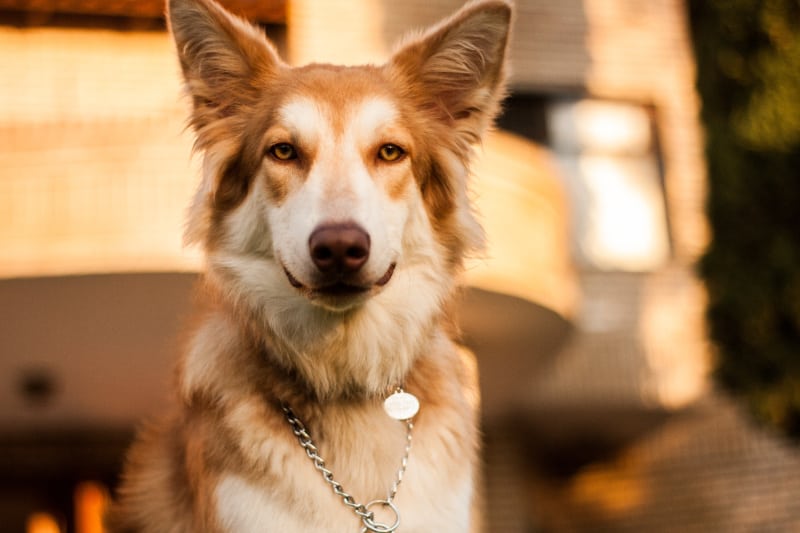 Get your dog a license
Click here for information on getting your NYC dog a license.
While it's not a crime to have a cute canine companion in New York, failing to obtain a dog license for your lovely pooch is essentially a crime! That's because New York City law stipulates that all dogs must be licensed. That's not all; you are required to attach the license to the dog's collar at all times while in public.
Whether your dog is a guard (service) dog or just a normal pooch, New York State requires that all dogs aged four months and above must have a license from the NYC Health Department. To obtain this license, you are required to provide the
· Proof of the current or up to date Rabies Vaccination (more on this later)
You should also remember that the dog license must be renewed annually. Keep in mind that failing to obtain, renew or display your dog's license may lead to penalties and that's something you don't want. And even if you go beyond what's required legally, having your dog licensed is important in ensuring his/her safety, especially if your precious dog gets lost or if you get separated during an emergency.
NYC Dog Leash Laws
For its part, New York City requires all dog owners to use a leash that is no more than 6 feet when out of the owner's property. This is fundamental in ensuring that your lovely pup remains safe at all times, doesn't cause harm to anybody. It's, therefore, important to remember that the law doesn't allow you to have your dog in any public place with the required law.
You should also keep in mind that failing to comply with New York City dog leash laws may lead to a fine ranging between $200 and $400.
Canine Waste Laws (NYC Pooper Scooper Law)
Three decades or so ago, New York had approximated 500K dogs. Most of these canines were unlicensed and grumbles about dog feces on the city's sidewalks were at an all-time high! To curb this, New York passed the Canine Waste Law. Popularly known as the Pooper Scooper Law, this law requires dog owners to pick up after their dogs are done with their dropping business. While this provision doesn't apply to a guide dog accompanying a blind person, you should make sure that you carry with you a proper poop bag to pick up your dog's feces or face a fine of up to $250.
You'll agree that this law is very important and should be enforced if you ever stepped on a dog poop while going about your daily business in NYC. Well, that's even more irritating!
Controlling Your Dog and Preventing Him/Her from Causing Nuisance
Having a not-so-well behaved pooch in a crowded and busy city like New York is quite stressful. You'll not only be doing all your best to control your precious pup but you'll also be looking to stay on the right side of the law by ensuring that your dog isn't a nuisance to other New Yorkers.
As stipulated in the New York law, you should be able to control your dog and prevent him from becoming a nuisance on any public or private premises. Failure to do so may attract a fine ranging between $200 and $400.
Rabies Vaccination Laws
Dog laws NYC provides that your dog's first rabies vaccination be given no later than 4 months (and 3 months in NYC) after the date of birth. Generally, many rabies vaccines are licensed to be used at 3 months so this shouldn't be much of a problem. It's, however, important that you observe this law and also check with your veterinarian for appropriate scheduling, especially with the second and further vaccines.
You should also not forget to always carry proof of the rabies vaccines whenever you take your dog out.
Dangerous Dog Laws
Like most states, New York has its own rules when it comes to dangerous dogs and your liability as a dog owner for injuries caused by your dog. Per the New York "dangerous dog" statute, dog owners have civil liability when their dog injures another person. This law covers injuries caused by the dog's bites, as well as non-bite injuries such as injuries that an individual sustains when he/she is knocked on the ground by the dog.
With that in mind, the law defines a dangerous dog as:
· Any dog that attacks, injures or kills, a person, farm animal or any other pet without justification
· Any dog that approaches and threatens a person in a very dangerous or frightening manner on the streets or in public places even when not provoked
· A dog that has that tends to attack even when not provoked
Again, the New York State outlines serious injuries as one that:
· Presents the risk of death
· Leads to death
· Causes deformity
· Impairs a person's health or organs
As a dog owner in New York, you should be very careful in ensuring that your dog doesn't fall in any of the above-mentioned "dangerous dog" categories. You should keep in mind that if you negligently allow a dog previously categorized as a "dangerous dog" to cause serious injuries, you may be charged with a criminal offense. You'll also be strictly liable for all the medical bills arising from the injuries caused by your dog.
You should also keep in mind that you may be ordered to do the following if your dog is classified as dangerous.
· Confine the dog in an indoor penned area at all times · Muzzle the dog
· Display a sign showing "dangerous dog"
· The dog can also be impounded by the authorities
What to Do if Your Dog is Impounded
If your dog is impounded as a result of being deemed "dangerous," you can request a hearing from the commissioner to determine if the dog should be returned to you. In most cases, your dog will not be considered "dangerous" if it attacked a trespasser or any person committing a crime during the time of the attack.
Dog Cruelty, Neglect, and Abandonment
The NYC dog cruelty laws also prohibit any person from over-driving, cruelly beating, unjustifiably injuring, maiming or killing a dog. Whether the dog belongs to you or someone else, this is a serious criminal offense that may land you in jail. It's also against the law to deprive your dog of food, drink, and shelter. Needless to say, dogs are lovely animals and should never be treated inhumanely. For instance, you should not chain your dog for more than three hours within 12 hours.
Dog Adoption Laws in New York
The laws regarding dog adoption in New York generally revolve around spaying and neutering. The law stipulates that any dog that's up for adoption must be spayed or neutered before being released for adoption. NYC dog laws also outlaw shelters from giving out two months old or older dogs for adoption without spaying or neutering them. An exception can only be made if a veterinarian confirms under oath that spaying or neutering could imperil the dog's life.
If you've decided to adopt a pooch that's not mature to be spayed or neutered, you're required to sign a written agreement that you'll spay or neuter the dog within 30 days of adoption or 30 days before the dog becomes six months old. Key Numbers in New York
· To report animal cruelty incidences, contact ASPCA at (212) 876-7700
· If your dog is injured or trapped, you can call 311 or contact the Center for Animal Care and Control (CACC).
· For further questions or concerns, call 311.
NYC Dog in Car Law
New York Governor Andrew Cuomo recently strengthened the NYC dog in-car law. He did this by:
Expanding the number of people allowed to enter a car to help a dog. 
Decreasing the time between a 911 call and a dog being rescued. 
If a dog seems too hot/cold in a car and or lacks ventilation it can be removed from the car. A note will be left on or in your car telling you who took your dog and where they are being held. If found guilty of endangering a dog in your car you can receive a fine of $50-$200. 
This article was prepared from third-party sources. Please refer to them if you have any questions. SparkyGo does not provide legal advice.