How does pet insurance work?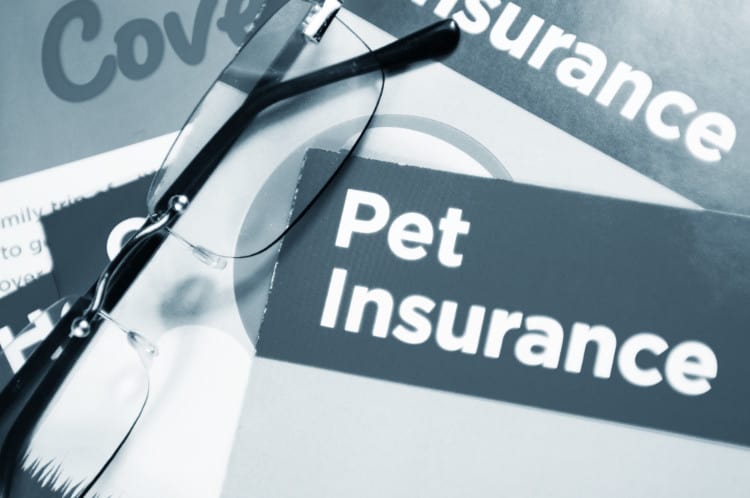 How does pet insurance work?

There are multiple types of pet-related insurance options. In addition to dog walking insurance, there's standard pet insurance. Pet health insurance helps pet parents afford a variety of veterinary services.
Understanding the basics of pet insurance is crucial to choosing the best coverage for your four-legged family member. But how does pet insurance work?
In this article, we'll explore everything you need to know about insuring your pet. Let's begin!
What Is Pet Insurance?
According to Investopedia, pet insurance is an insurance policy that may help pet owners afford their pet's medical costs. This type of coverage is very similar to standard health insurance. 
For example, pet parents are often expected to pay a monthly premium and meet a deductible to receive their policy's full benefits and services. Additionally, it can be challenging to secure a policy if your pet is already ill.
That's why it's often best to invest in a pet insurance policy as soon as possible. If your pet is still young, you may be able to purchase an affordable insurance policy to cover its medical needs.
But if your pet is older or has pre-existing conditions, you may need to pay more to secure a policy. Still, this drawback doesn't outweigh the potential benefits of having pet insurance.
What Are the Benefits of Pet Insurance?
Pet health insurance provides a wide range of benefits, but perhaps the top three advantages are:
Affordable Veterinary Bills
Healthier Pets
Peace of Mind
Let's explore these benefits in greater detail to discover why investing in pet insurance might be an excellent choice. Our four-legged family members deserve the best, and having insurance could help them live healthier lives!
Affordable Veterinary Bills
Owning a pet can be expensive. In addition to food, toys, and grooming products, pet parents must also pay for regular veterinary care. After all, even the healthiest pets require vaccinations and check-ups.
But annual veterinary care typically costs a few hundred dollars. If your dog or cat falls ill, that number dramatically increases. Pet owners that don't have a dedicated emergency savings account can struggle with these costs.
One of the primary reasons why pet parents opt for pet health insurance is lower veterinary bills. While a pet insurance policy might not result in free medical care, it can make veterinary services far more affordable.
Some policies may even cover essential annual exams. As such, pet owners may find that they pay hardly anything outside of their monthly premium.
When you can afford regular veterinary care, there's a chance that your pet won't develop severe medical conditions. Consequently, a pet insurance policy could protect your wallet and your pet's health!
Healthier Pets
If you understand your dog's body language, you likely know when they're happy. A wagging tail and a smiling face are two common indicators of puppy bliss. You might also be able to recognize when they're sick.
When your pup isn't feeling well, they may become lethargic or irritable. You might also notice that their appetite changes. These are all signs of illness, and it's crucial to seek veterinary care if you spot these symptoms.
Still, pet parents that have pet health insurance are less likely to ever experience these signs. That's because insurance could help you afford regular veterinary care, decreasing the likelihood of your pet getting sick.
In fact, one of the most significant benefits of pet insurance is a healthier pet. For most, that's well worth the monthly premium. 
Peace of Mind
The world is full of potential threats, not only to humans but to pets as well. There are several common outdoor dangers you may encounter while walking your dog. Antifreeze, for example, can puddle on the pavement.
This substance is highly toxic, and it's one of the most common sources of poisoning for dogs. Sadly, avoiding such hazards isn't always possible. Your pet can get sick unexpectedly, leaving you feeling stressed, and worried.
But when you have pet health insurance, you know that your furry family member's wellbeing is in good hands. No matter what illness befalls your pet, you'll likely be able to afford treatments if you have pet insurance.
How Does Pet Insurance Work?
Purchasing a pet insurance policy is a straightforward process. You'll choose a policy that offers the services you're looking for, pay a monthly premium on that policy, and use your insurance to help cover veterinary costs.
Many policies also have a deductible. This is a cost that pet owners must pay out of pocket before their insurance plan begins covering costs. However, deductibles can be as little as $0.
When you and your pet visit the veterinarian's office, you'll pay for your services just as you would without insurance. Afterward, you'll file a claim with your pet insurance provider, and they'll reimburse you for the costs.
Overall, veterinary costs tend to be lower for those with pet insurance than for those without it. So over time, you may find that your policy helps save you hundreds or thousands of dollars in veterinary fees.
Still, it's crucial to consider pet insurance's initial and long-term costs before investing in a policy. Doing so can help you budget your expenses and choose an affordable pet insurance policy for your dog or cat.
How Much Does Pet Insurance Cost?
Unfortunately, pet insurance costs vary greatly depending on the type of pet you own and its age. Pre-existing health conditions can also influence pet policy costs and deductibles.
Still, the average annual cost of having pet insurance is about $600. Dogs tend to cost slightly more to insure than cats or smaller animals. 
When you compare this cost to the average annual cost of veterinary services, you might begin to wonder if pet insurance is worth the price. Still, it's worthwhile to note that many policies cover all primary forms of care.
So while you might pay slightly more over the course of the year, you likely won't pay a hefty bill each time you visit your veterinarian. $50 per month is often far more manageable than the $150+ you'd pay per examination.
What Is the Best Pet Insurance?
Now that you know what pet insurance is and how much it costs, we can explore some of the best pet insurance providers and their policies. If you're not sure where to start, you can always explore:
PetsBest
ASPCA
Healthy Paws
These are some of the top-rated pet insurance providers in the US. While you could spend your time comparing dozens of options, these providers tend to offer the most affordable and comprehensive services.  
Let's take a few moments to explore these options and their various policies. That way, you'll be able to choose the pet insurance that best fits your budget and needs.
PetsBest
Overall, PetsBest might have the most competitive pet insurance policy. Their BestBenefit plan covers accidents, illnesses, treatments for cancer, and much more.
This is also one of the only companies to offer additional coverage for routine preventative care.  This means that pet owners with a PetsBest policy might pay virtually nothing for their pet's annual care.
Even better, PetsBest doesn't discriminate against older pets. Most pet health insurance providers will refuse to cover pets that are several years old, but not PetsBest!
ASPCA
The American Society for the Prevention of Cruelty to Animals (ASPCA) is well-known for its animal-friendly programs and insurance policies. Their Complete Coverage policy is a solid option for most pet parents.
This insurance policy covers a wide range of veterinary procedures and services, including treatments for:
Major illnesses
Accidents
Inherited conditions
Behavioral problems
Prescription food and medication
Chronic health conditions
Overall, this policy offers some of the most comprehensive coverage for pets. But it doesn't cover pre-existing conditions.
If your pet has a hereditary illness or chronic condition before purchasing this policy, you may not want to choose this option. Additionally, regular preventative care isn't included in this policy. But it is an add-on feature.
Healthy Paws
Many pet parents choose Healthy Paws for their pet's health insurance needs. After all, this provider offers a single, comprehensive policy that covers many veterinary costs.
However, much like the ASPCA, Healthy Paws doesn't offer coverage for pre-existing conditions. They also do not cover examination fees, preventative care, or dental care.
The primary advantage that a Healthy Paws policy has over other options is the depth of its coverage. If your pet needs costly diagnostic procedures (x-rays, blood tests) or emergency surgery, this plan has your back.
Healthy Paws also has zero caps on payouts. Purchasing a policy from them means that your pet can reap the benefits of health insurance coverage for their entire lives. Getting a policy when your pet is young is often best.
Choose the Best Pet Insurance for Dogs
How does pet insurance work? Well, it's very similar to regular health insurance. First, pet owners must choose a policy that meets their pet's needs, and then they pay a monthly premium toward that policy.
Pet insurance costs vary depending on the type of pet and the pet's age. Still, you can find several affordable and comprehensive plans by browsing from the top pet insurance providers.
Are you interested in discovering more helpful pet-related information? If so, be sure to contact us today!