Girl Dog Names
Girl Dog Names. We've combined the most unique and popular names from data collected around the internet to create the ultimate guide.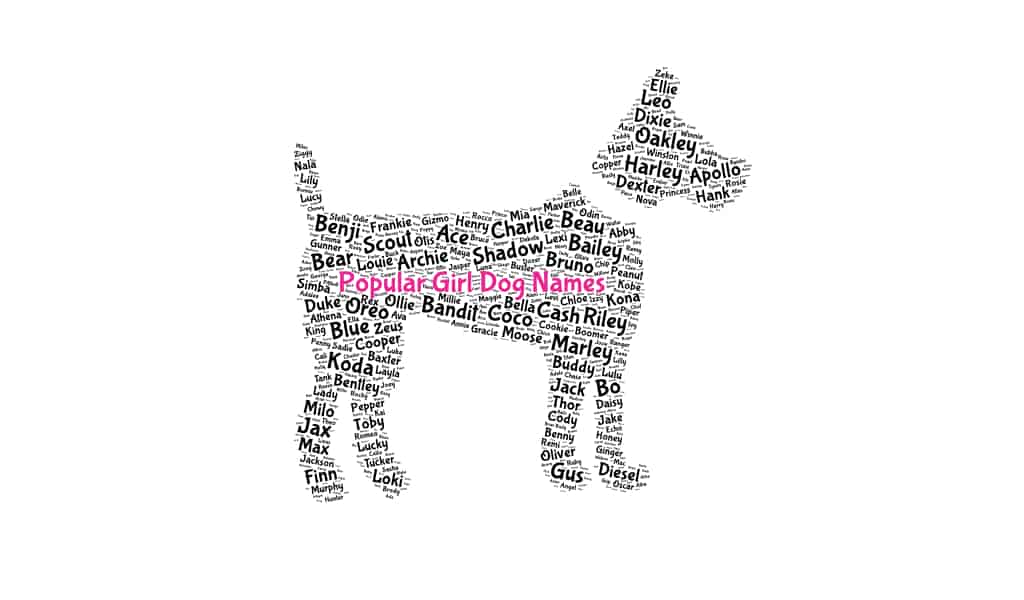 We all love naming a pet. Some of us name our dog after someone famous. Others name their dog something that will make you laugh. While the most popular dog names have often stayed the same there are also some new ones giving them a run for their money. Take your time to choose the right name. Make sure it's something you'll enjoy and not regret. I try to imagine my dogs name being yelled out at the vet. How will it sound?
The Most Popular Girl Dog Names of 2023
What are the most popular female dog names?
Bentley
Coco
Finn
Harley
Kona
Lexi
Loki
Marley
Milo
Murphy
Noah
The next group of unique girl dog names
Oakley
Ollie
Peanut
Pepper
Riley
Scout
Abby
Athena
Bella
Bentley
Chloe
The rest of the best
Cody
Daisy
Dixie
Ellie
Ginger
Gracie
Hazel
Honey
Jasper
Lady
Layla
Lola
Lucy
Luna
Maggie
Maya
Mia
Millie
Nala
Peanut
Penny
Pepper
Princess
Remi
Rosie
Ruby
Sadie
Stella
Winnie
You might also be interested in popular boy dog names.
Resources for this article
Data for this article was gathered from the following sources.