Dog walker flyer
Dog walker flyer. What is it and how do you make them?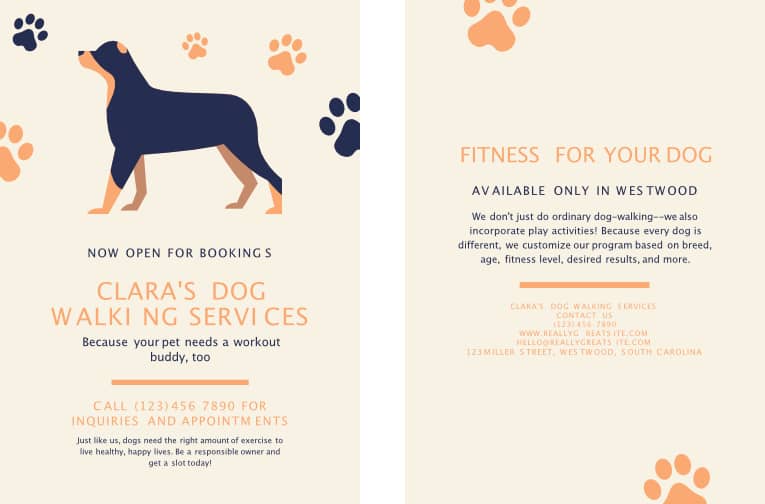 What is a dog walking flyer?
Flyers are fun and colorful marketing materials for your business. They are usually printed on your everyday printing paper. You can get them printed online, from your own color printer, or your local Staples / print shop. A typical dog walker flyer has the following details:
A call to action. This is your one sentence pitch telling people why you and your business are special.
A fun pet illustration. You can find tons of cute pet illustrations online.
Your contact information. Dedicate a specific email address so people can contact you. Also consider adding your phone number (or buffer number) and website.
Where can I make a free flyer?
Canva offers free dog walking templates to print.
Why should I make a flyer?
Flyers are great because you can market your company in high-traffic areas. You can also usually post a flyer when people are not around. This is helpful for those who don't like face-to-face marketing.
Where should I place my flyers?
Here are some quick ideas:
Supermarkets often have community cork boards where you can pin one.
There are usually community boards on college campuses, large building complexes, and City Halls.
You can mail your flyer to local residents.
What's the difference between a flyer and a tearaway?
A tearaway has small pieces of paper at the bottom of the flyer that you can rip off. The small pieces of paper you tear away have your company name and contact information on them.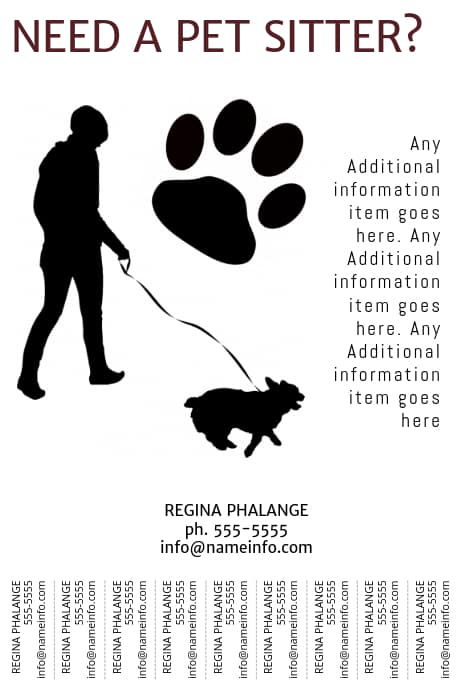 Example free dog walker flyers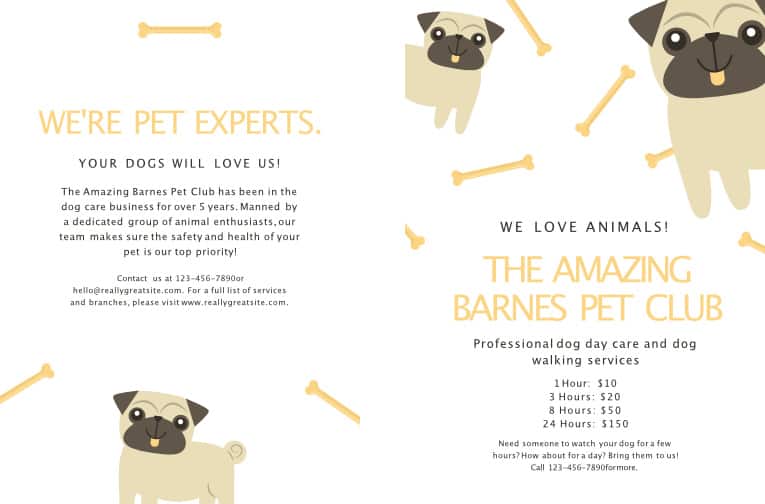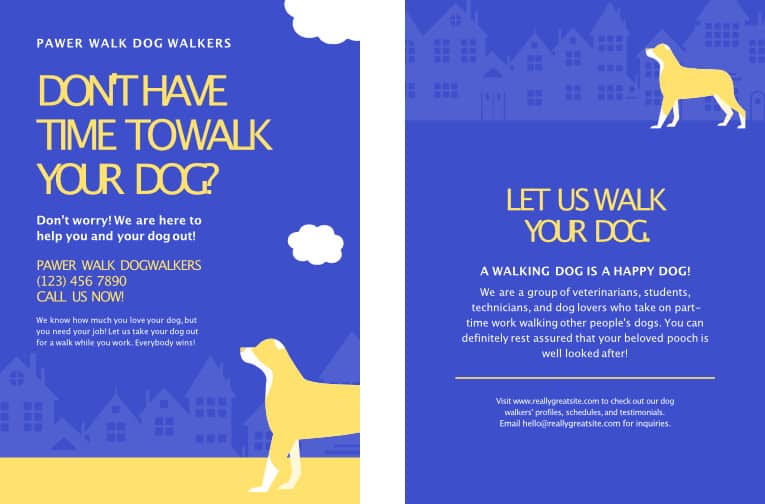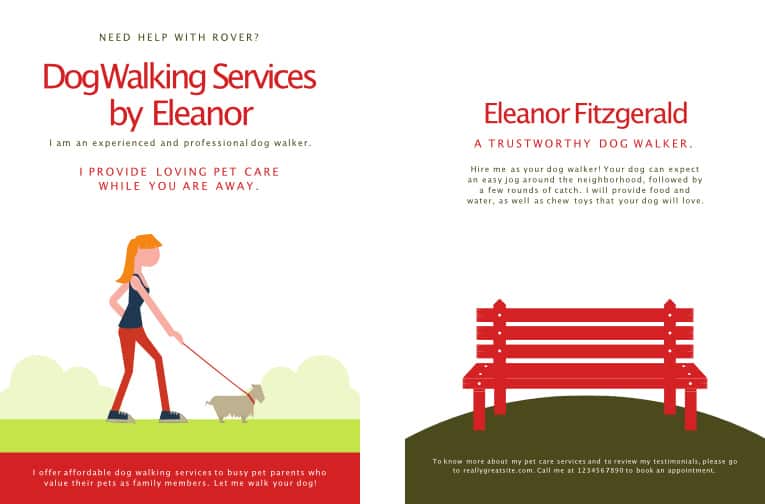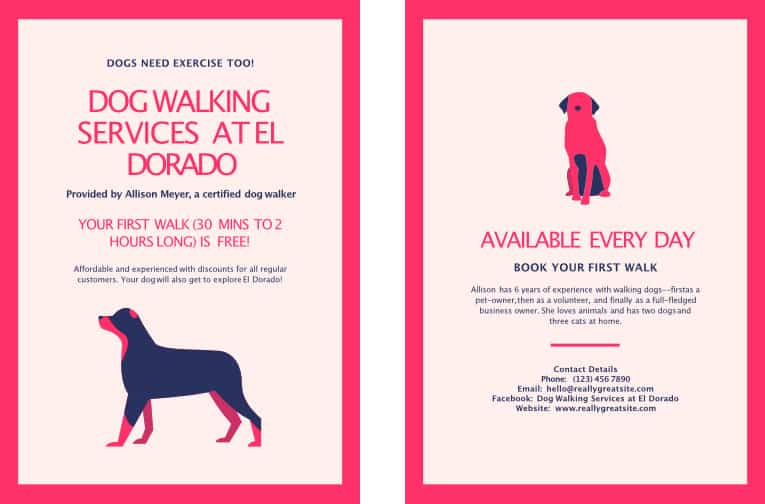 You might also be interested in our dog walking software comparison.