NYC restaurant dog laws
NYC restaurant dog laws. What you need to know if you want to dine with your dog in NYC.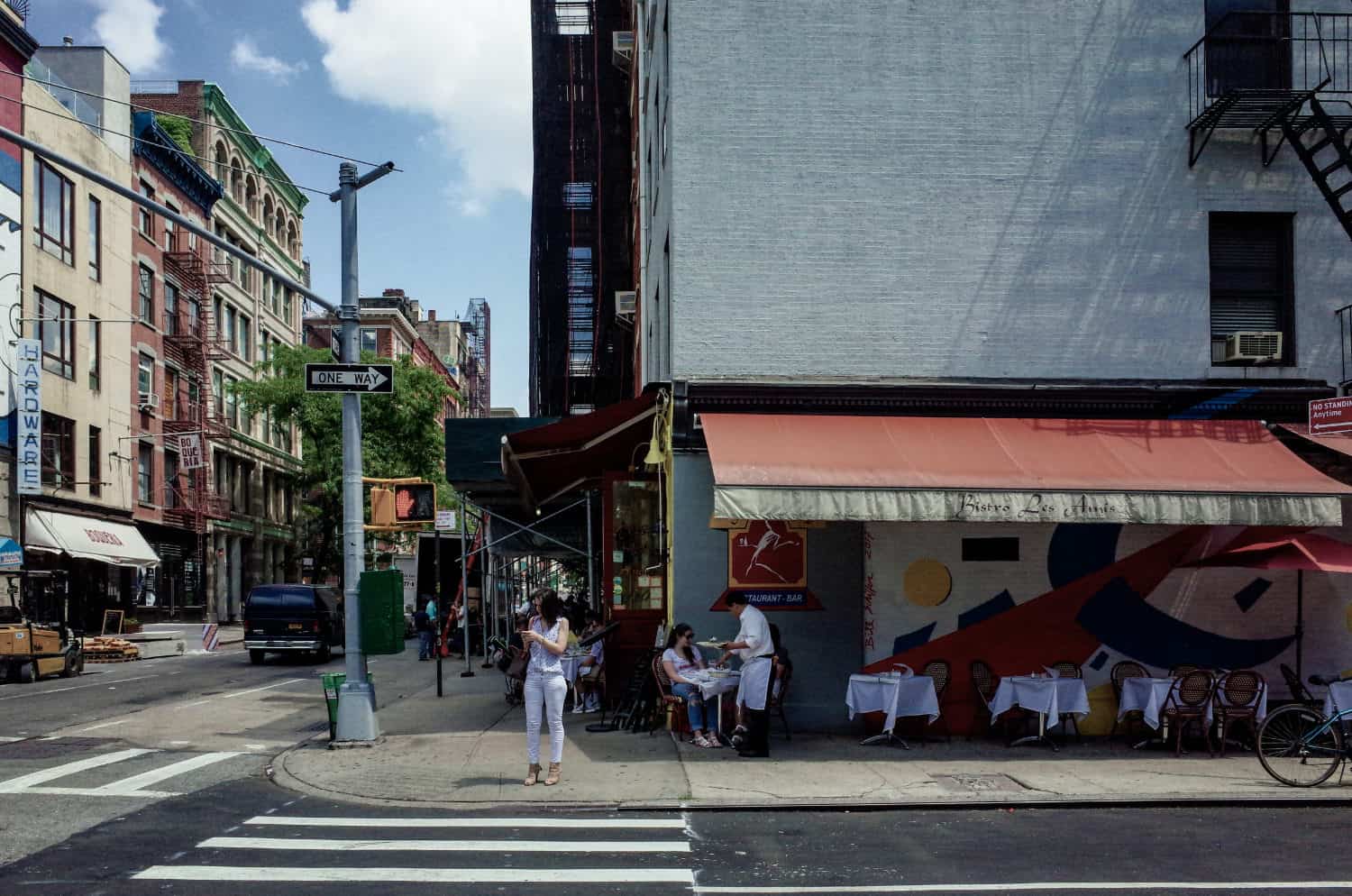 NYC restaurant dog laws
How can New York City restaurants abide by NYC dog laws?
Unenclosed sidewalk cafés, backyards, and patios.

NYC restaurants may allow dogs in unenclosed sidewalk cafés, backyards, and patios. You can deny access to dogs at your restaurant but you must follow the laws regarding service dogs in New York City.

Dogs must enter the outdoor dining area from the outside.

Dogs are not allowed to enter the outdoor dining areas going through the restaurant or anywhere else food is prepared.

Limit contact between dogs and people/dogs on the sidewalk.

If your dining area is on a sidewalk you need to take steps to separate dogs from dogs and people walking on the sidewalk. You can use planters or outdoor barriers to do this.

Keep all food prep and dinnerware indoors.

Waiters may refill drinks from pitchers.

Post a sign at the entryway to the outdoor dining area.

" The sign must state the following text in English:
• Companion dogs are only allowed in certain outdoor dining areas of this establishment.
• Only service dogs are allowed in other parts of this establishment.
• Your companion dog must be licensed and currently vaccinated against rabies to remain in the outdoor dining area with you.
• You are responsible for controlling your dog at all times.
Restaurants are responsible for creating and posting their own signs. Signs are not required at restaurants that
choose not to allow pet dogs in outside dining areas.
You might be interested in other NYC dog laws.