At home with your dog right now? Here are some fun games you can play together.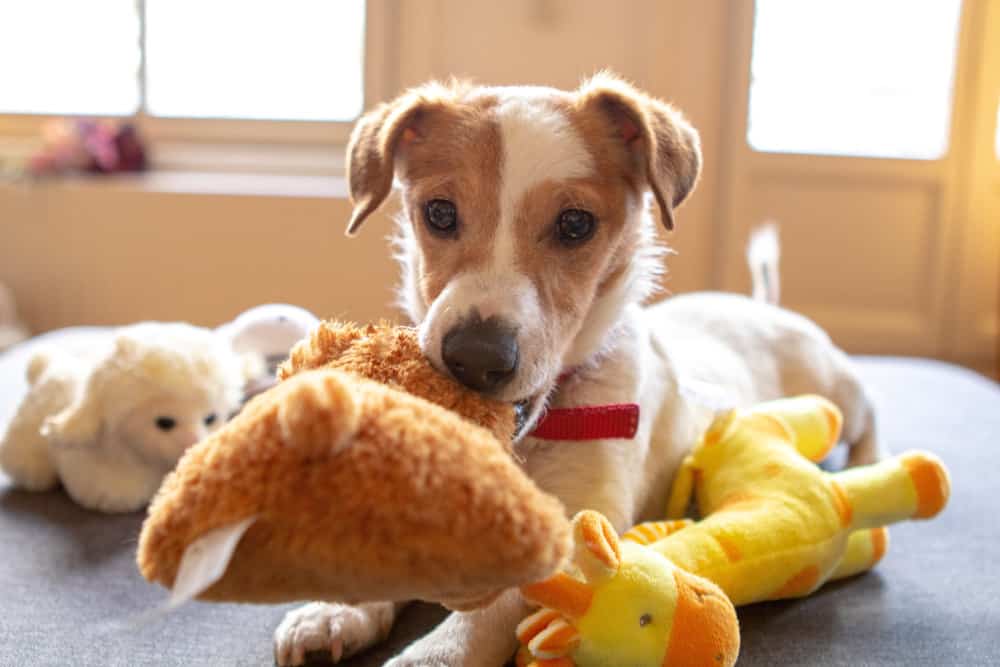 Mental Enrichment with Toys and Games
You will need:
A hide-and-seek style plush toy
Kongs
Mental Enrichment with Hide and Seek
You will need:
Stuffed toys
Hiding places
Using a Nose Target to Teach 15 Tricks! For Freestyle, Therapy Dogs and Fun!
You will need:
Treats
Optional: Orange cones, small bell or musical toy
Brain Games for Dogs – DIY Puzzle Toys
You may need:
Small orange cones
Ice cube trays
Muffin baking tray
Dog-safe tennis balls (that can fit the muffin tin)
Gallon plasitc jug
20 oz plastic bottles
Paper plates
Small cardboard boxes (old Amazon packages, etc…) with pacing paper
Old towels
Treats/kibble
How to Use a Kong Dog Toy – 90% of Behavior Problems Eliminated
You will need:
4 Kongs, appropriately sized
Treats/kibble/meal food
Peanut butter
Training a Dog to Clean Up His Toys
You will need:
A few dog toys
A low cardboard box or other toy box
Optional: Treat and Train dispenser (can be done without)
Attention Building:
You will need:
Treats
Safe indoor or outdoor space
Techniques for Encouraging Dogs to Relax
You will need:
Fetch with your puppy
You will need:
Two equally exciting toys
Safe indoor or outdoor space